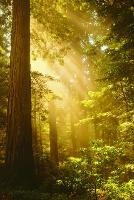 Falling from your sorrowed eyes
Are a thousand crystal tears;
Streaming down like tiny streams,
Washing away your fears.

God collects each precious tear.
Each is bright as a distant star.
He holds them safely in His heart
To use to heal your scars.

And when the time is nigh and right
He returns them so you can feel
The loving warmth of those brilliant tears;
They help your soul to heal.

Come and see the wondrous love
In the light of your tears.
As they sparkle in your eyes,
God is near.

Thanks for visiting my new website. Here you will find details and information about me and my interests. There is also a photo gallery, my blog and a guestbook. I hope you enjoy your visit!